Woodhenge, Hook Junior School, Hook, Hampshire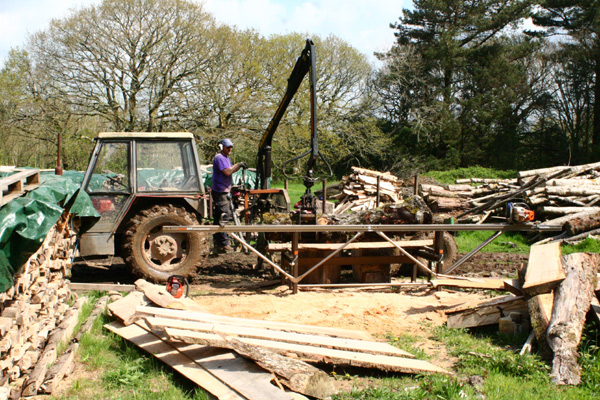 Working with every class in each year group (aged 7 to 11 years old and about 400 children in total) we discussed the school's 'Values', year 3 worked on drawings to express 'Responsibility' and 'Respect', year 4, 'Inclusion' and 'Equality', then we talked about 'Outcomes' with year 5, 'Lifelong learning' and 'Inner confidence' and year 6, 'Personal fulfilment' and 'Responsible citizens'.

Many interesting issues were brought up and discussed as a group. We then created drawings to try and symbolise these abstract concepts, some incorporating text within the design.
This led on to another theme, to draw their idea of what the sculptural installation could look like, with the only restrictions being that there was one big thing in the middle and 13 smaller things around it, this freedom sparked off an amazing range of ideas!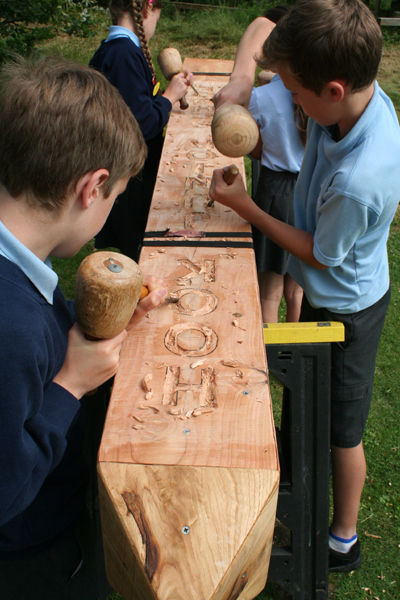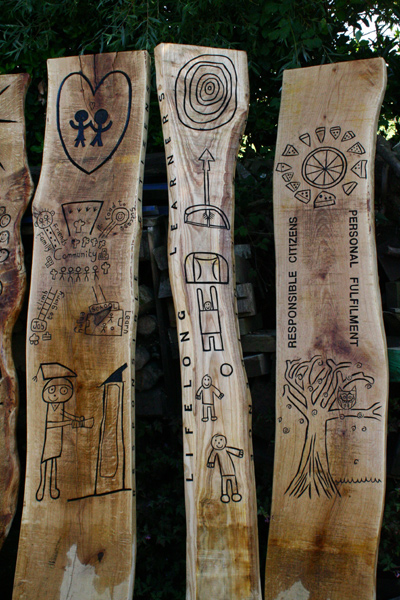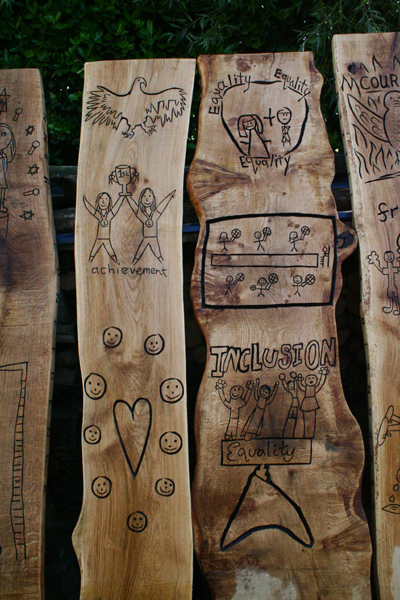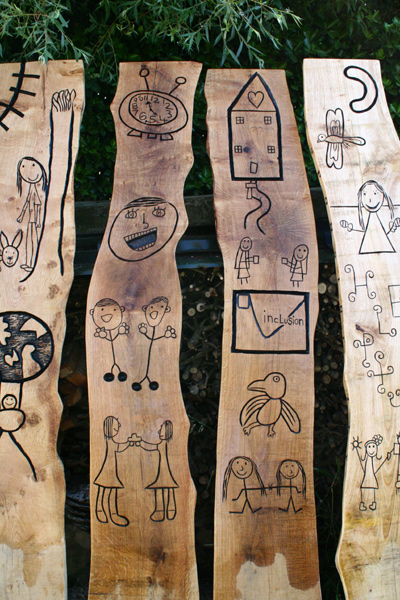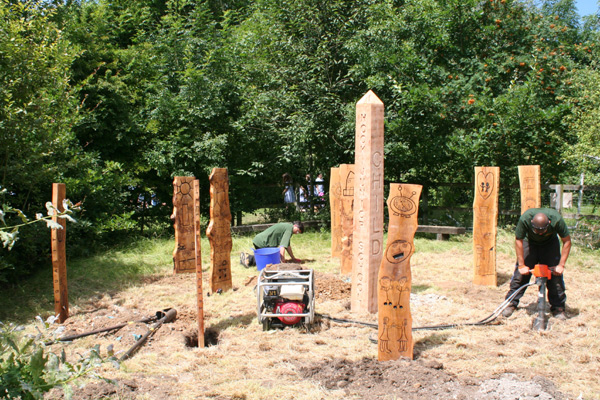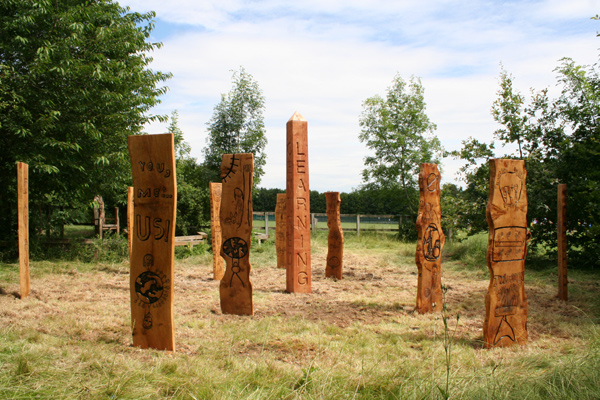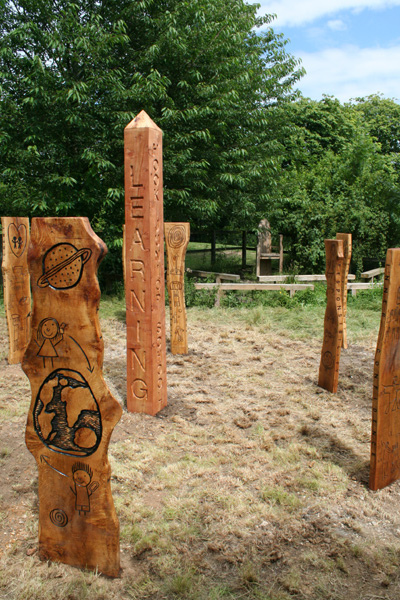 The final sculptural installation was sited in the 'wild garden' by the storytelling area, it consisted of a 'Woodhenge' of 13 carved waney edge Oak and Chesnut slabs each measuring about 1.5m tall in two concentric circles and about 7m across, in the centre stands a 3m tall cedar obelisk which has been carved by the children and reads Child,centred, learning, Hook junior school.