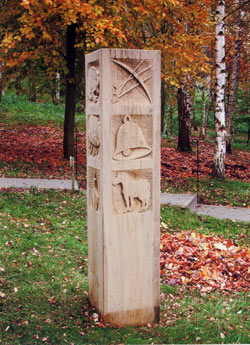 Working with 'Shared Vision' and sited in the grounds of the Cotswold Conference Centre, Broadway, Worcestershire are a range of 'team-building' play structures. The Storypost with a range of images from which a story can be developed.

The Balance Beam, which creates a need for 'carefully co-ordinated effort within a team, emphasising clear communication and encouraging trust and support'.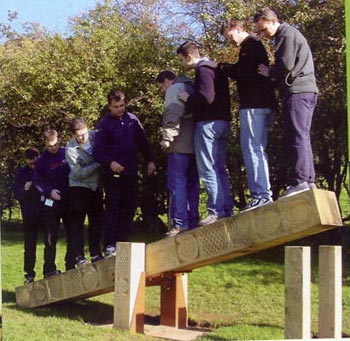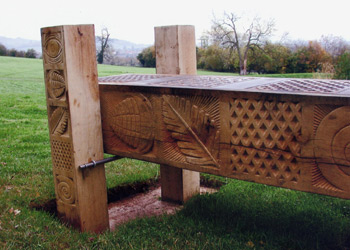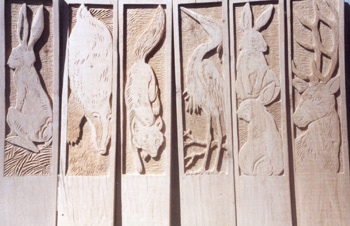 Six Orienteering Posts with designs showing local wildlife create a trail through the surrounding grounds.