Robert has recently created a new Altar and Lectern for St Marks School, Haverfordwest. Working from some of the childrens designs he has worked with locally sourced Ash to construct the curved Altar.

He has carved one of the childrens Lion drawings and then gilded it with gold leaf.

The Lectern was carved and constructed out of Oak with the Lion of St Mark sitting curled up at the base of a tree,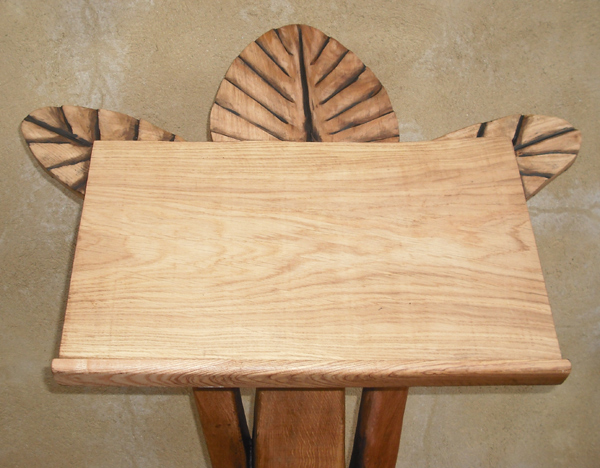 There is also a small 'step up' stool to enable the children to read from the Lectern.