Series of benches for the Rosemoor Nature Reserve,
Walwyns Castle, Haverfordwest.
These three benches were commissioned by Jacqui and Jan of www.rosemoor.com, for the nature reserve near Walwyns Castle, Haverfordwest in the Pembrokeshire National Park.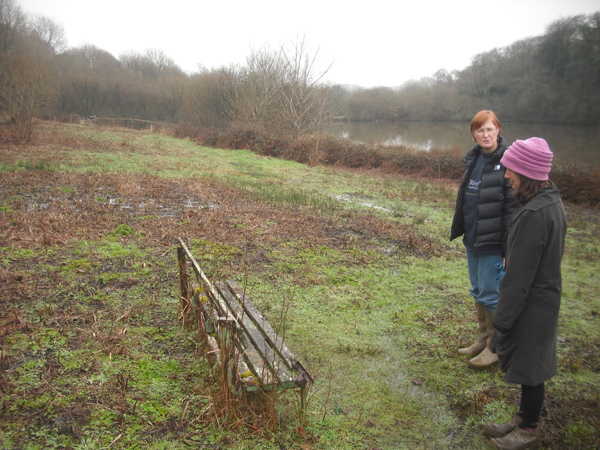 The project was part funded by a PAVS sustainable tourism grant and site preparation by a team of local volunteers.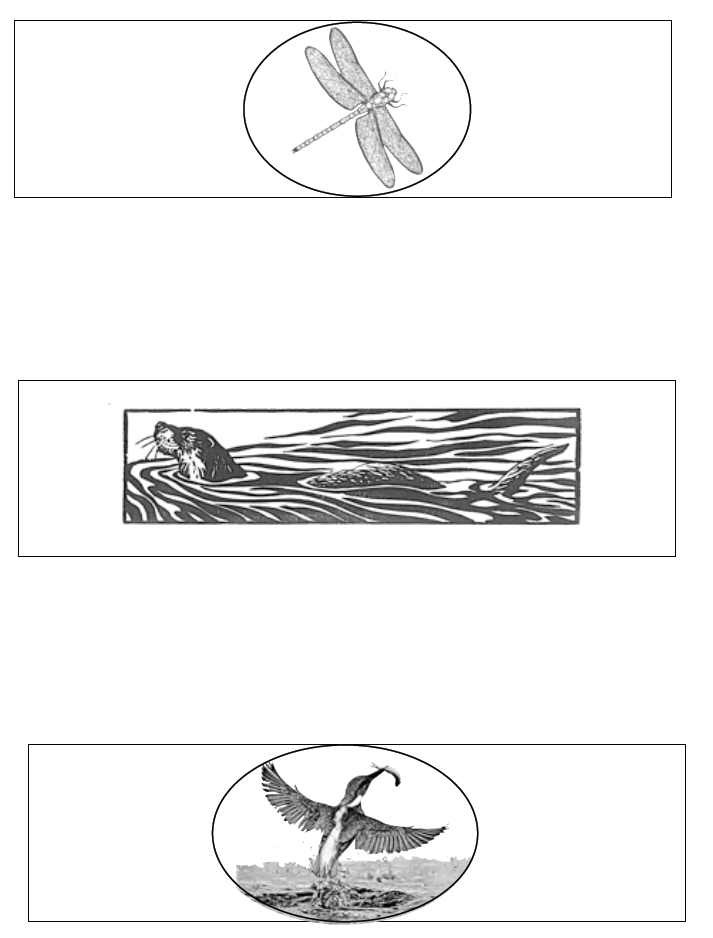 Three designs showing examples of some of the wildlife that can be seen on the walks around the reserve, Kingfishers, Emperor Dragonfly and Otters.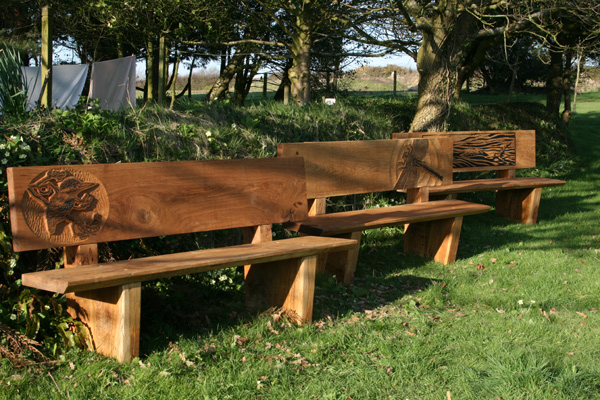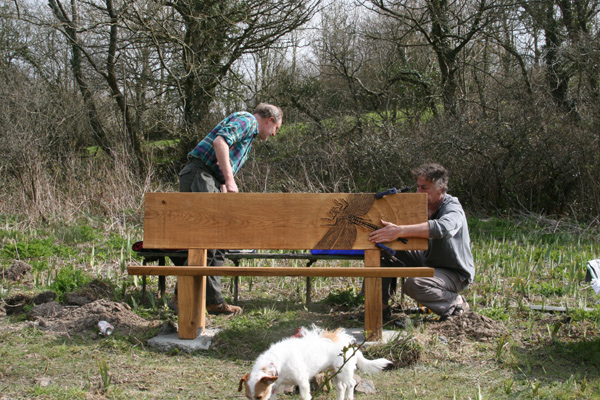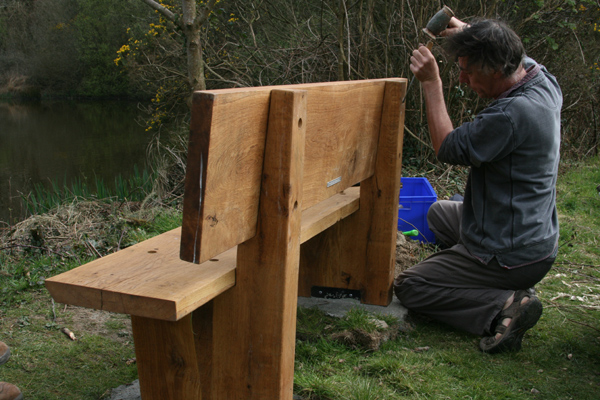 The images have been carved and painted black in the incised lines similar to creating a woodblock print.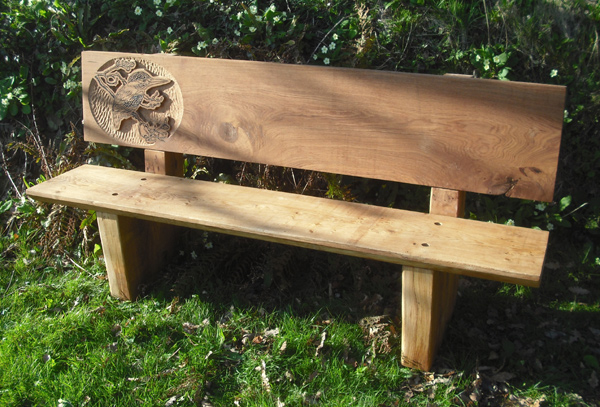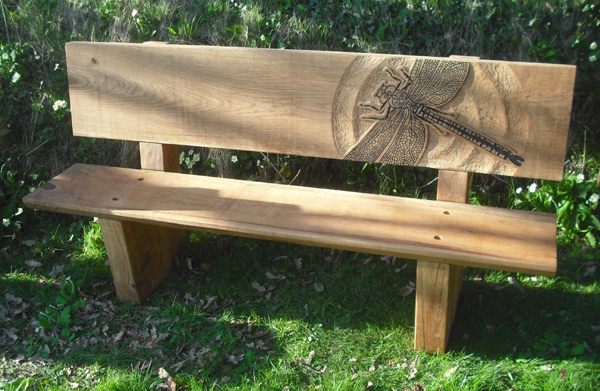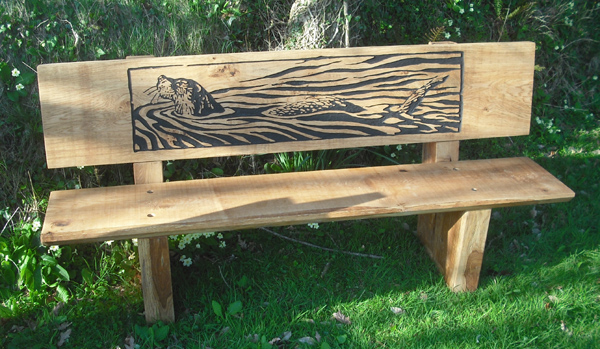 The Otter image has been reproduced with the kind permission of Artist/Printmaker Stuart Brocklehurst, more examples of his work can be seen by
clicking here