Outdoor musical instruments at Ysgol Gymraeg, Cas Newydd, Newport.
Ysgol Gymraeg, Cas Newydd, Newport recently worked with Robert to create two outdoor
musical instruments.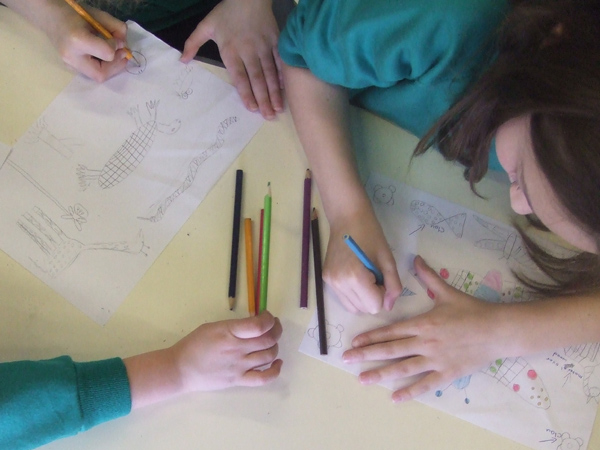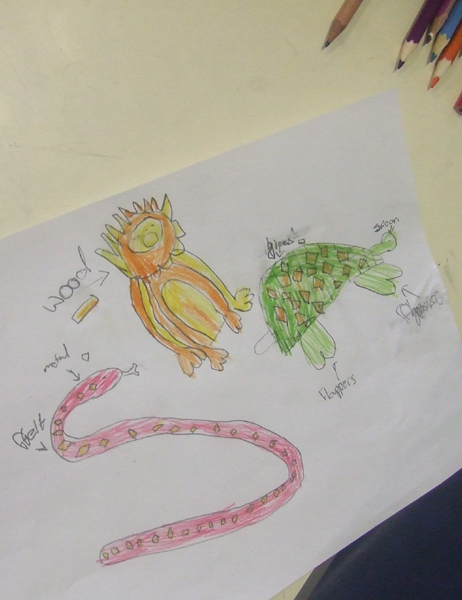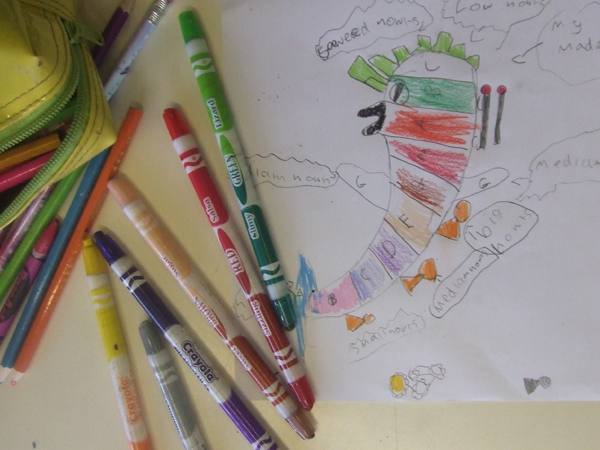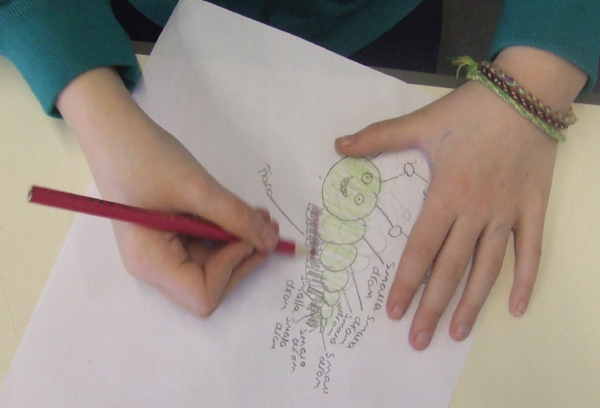 Year 4 children created designs incorporating chimes, wooden xylophones and a wide range of other things that make sounds.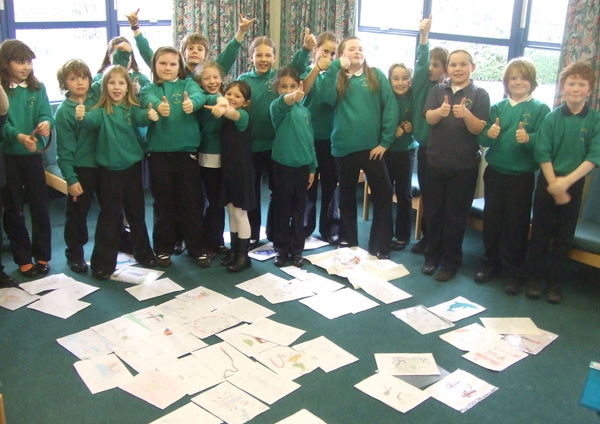 All these designs were then looked at and discussed (rigorously considering the merits and drawbacks of each design) by the school childrens' council and Eco council. Ideas were finalised and Robert went back to the studio to realise the instruments.
Aspects of the design were influenced by the size of the tuned elements, this was done by Welsh Instrument maker John Tose from
www.pibydd.fsnet.co.uk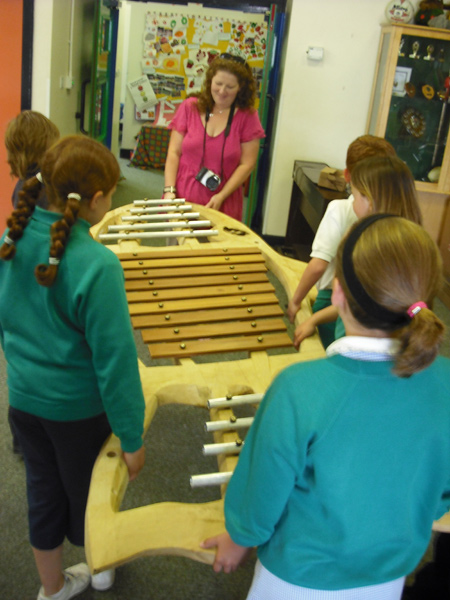 The frames were made from locally sourced Oak and installed in the Sensory Garden
courtyard of the School.