Hordle Church of England Primary School near Lymington in The New Forest asked me to create a carved Oak archway for the school entrance.

Funded by a 'Young Arts Project' grant from NADFAS (The National Association of Decorative and Fine Arts Societies) I worked from the children's designs to show aspects of the school and the local area.

Using the natural curves of the Oak, it was lap jointed and the designs drawn out and carved.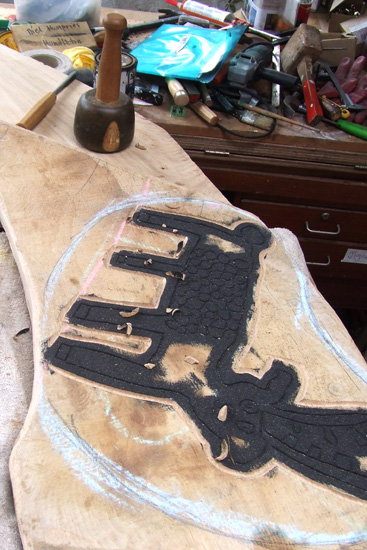 They were then painted black and sanded off, leaving the lines black.



I finished off the carving at the school and gave a presentation showing other projects that I have been involved in, each class had a go at carving.